Phenolic paper laminated sheet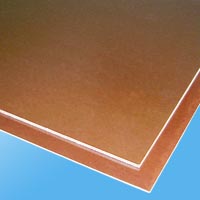 is made of cellulose fiber paper impregnated with phenolic resin by processing under heat and pressure. Phenolic paper sheet Can be processed into all kinds of insulation parts, The products are widely used transformers, electric motors, cabinets, control boxes, electric switches, household appliances, railway, automobile, computer and medical appliance,etc.

  X sheet is intended primarily for machining.it has high relative mechanical properties,but low electrical characteristics.
  XP sheet is intended primarily for hot punching in mechanical applications where the electrical properties are of secondary importance or for electrical applications where low moisture is present.
  XPC sheet is intended primarily for room temperature punching and shearing.more flexible and higher cold flow but lower in flexural strength than grade XP.
  XX sheet is suitable for normal electrical applications,it is not recommended for punching,but may be machined using normal machine tools.
  XXP sheet is intended primarily for hot punching in mechanical and eletrical applications under normal relative humidity conditions,it has better electrical properties than XX sheets.
  XXX sheet is good electrical properties in high humidity,has minimun cold flow characteristics.
  Nominal dimension:1020×1220mm, 1020×2040m, 1220×2440mm
  Thickness: 0.5 ~ 100mm