G9 Melamine glass cloth laminated sheet(insulation sheet,industry laminate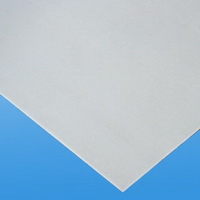 sheet, Melamine sheet) is made of alkali-free E-glass cloth impregnated with melamine resins by processing under heat and pressure. Melamine sheet can be processed into all kinds of insulation parts, The products are widely used transformers, electric motors, cabinets, control boxes, electric switches, household appliances, railway, automobile, computer and medical appliance,etc.
  G9 sheets:high mechanical strength(flexural and impact) at room temperature,fair dielectric loss and electric strength properties under diy conditions,exce v-0. suitable as structural parts of electrical equipments for high arc resistance.
  Nominal dimension : 1020×1220mm;1020×2040mm
  Thickness: 0.5 ~ 30m
No.

Item

Units

Value

G9

1

Applicable Standards

—

NEMA LI

2

Density

g/cm3

1.80~2.00

3

Breakdown voltage,thickness 0.125" ≥

kV

60

4

Permittivity,1 MHz,thickness 0.125" ≤

—

7.2

5

Dissipation factor,1MHz,thickness 0.125" ≤

—

0.017

6

Arc resistance ≥

sec

180

7

Izod Impact strength,thickness 0.125" ≥
 Lengthwise:
 Crosswise:


Ft-ib/in
(notch)


7.0
5.5

8

Flexural strength,thickness 0.125" ≥
 Lengthwise:
 Crosswise:


ksi


55
35

9

Bonding strength,thickness 0.5" ≥

ib

1700

10

Water absorption ≤
 Tthickness 0.125"
 Thickness 0.500"


%


0.70
0.40

11

Flammability

UL 94

V-0

12

Temperature index

℃

130