Phenolic paper laminated sheet is made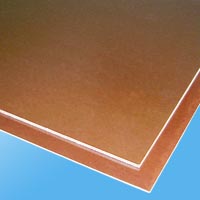 of cellulose fiber paper impregnated with phenolic resin by processing under heat and pressure. Phenolic paper sheet Can be processed into all kinds of insulation parts, The products are widely used transformers, electric motors, cabinets, control boxes, electric switches, household appliances, railway, automobile, computer and medical appliance,etc.

  HP2061 sheet: Mechanical performance is superior to other PFCP type, with lower electrical performance in normal humidity, suitable for using as insulation structural parts of hot blunt processing, mechanical and low voltage electrical equipment.
  HP2061.5 sheet: High electrical applications in oil, and good electrical applications in normal humidity, applicable for higher voltage instruments.
  HP2061.6 sheet: Good electrical applications under normal humidity condition, suitable for hot punching, mechanical & electrical applications.
  HP2062.8 sheet: Good electrical performance under high humidity condition, suitable for hot punching.
  Nominal dimension:1020×1220mm, 1020×2040m, 1220×2440mm
  Thickness: 0.5 ~ 100m