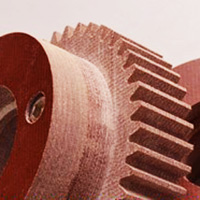 Phenolic cotton cloth laminated sheet is made of cotton cloth impregnated phenolic resin by processing under heat and pressure. Phenolic cloth sheet Can be processed into all kinds of insulation parts, The products are widely used transformers, electric motors, cabinets, control boxes, electric switches, household appliances, railway, automobile, computer and medical appliance,etc.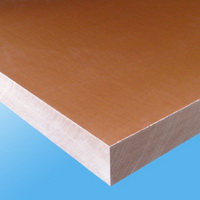 Hgw2082 sheet: High mechanical applications, low electrical applications, primarily intended for mechanical field. Impact resistance, wear-resisting, sound-absorbing, low friction. Very suitable for as high load and wear resistance of components, operation in harsh high abrasion and high dust environment, bear the weathering and the sea.
  Hgw2082.5 sheet: Suitable for mechanical and electrical applications, good electrical properties.
  Hgw2083 sheet:High mechanical applications, low electrical application, good processing, especially suitable for has high mechanical stress and wear small parts, compared with Hgw2082 sheets can produce more elaborate tolerance and the small surface roughness of parts.
  Hgw2083.5 sheet: High mechanical applications, better than Hgw2082.5 in electrical applications, suitable for small parts.
  Nominal dimension:1020×2040mm;1220×2440mm
  Thickness: 0.5 ~ 100mm